Summerize your RV at Voyager RV
RV Summerize & Safety Pkg.
$125.00 Reg $169.00
Call our Service Dept Toll Free at 1.800.668.1447 for RV Service inquiries & to book a Service appointment or click here to Book Service Apptointment Online Now.
What's included in your RV Summerizing package:
RV Roof check and inspection
Propane gas system check
Running fresh water through water system to eliminate antifreeze from lines
Set the Bypass line to the proper valve position for the water heater
Installing plugs for water heater, fresh tank and low point drains
Filling water heater with fresh water
Pressurizing water system and inspecting for leaks
Mobile RV Summerizing package:
Mobile RV Summerizing.
$125.00 Reg $169.00
*Plus applicable service call fee

To book an on-site appointment:
Phone Local: 250-766-4607
Email: MobileService@voyagerrv.ca
Or Book your Mobile RV Summerize here.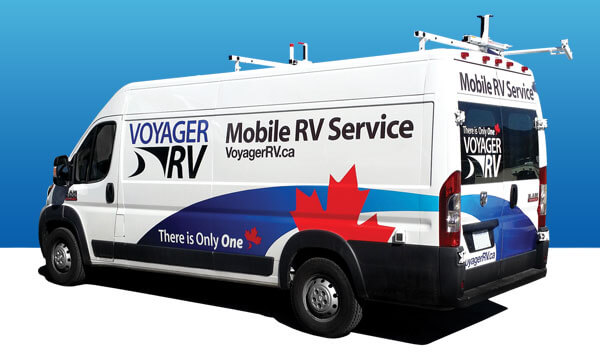 Call or Text 250-766-4607 to book your Mobile RV Summerize Special Today!
SUMMERIZING VIDEO
We have put together a video on how to summerize your RV if you decide to do it yourself.