About KZ RVs
KZ Travel Trailers.
Founded in 1972, KZ Recreational vehicles have grown from humble beginnings, with 2 employees designing, fabricating and assembling one truck camper design. Skip forward almost 50 years and the company has grown to offering 12 product lines and over 150 floorplans, all being manufactured in a 530,000 square foot start of the art plant, with the support of over 600 employees. KZ has continued to expand with a simple goal, lead the industry with the creation of new and innovative products that build on the high standards of quality customers have come to expect. Choose KZ Recreational Vehicles and start adventuring.
---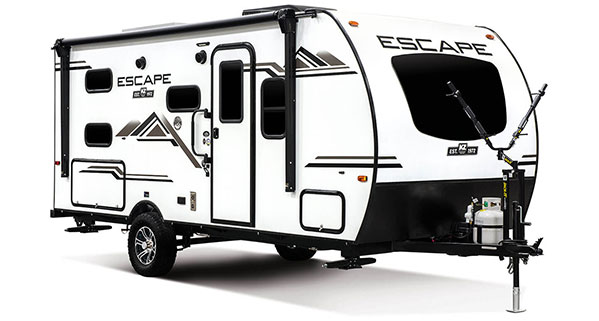 KZ Escape Travel Trailers
Versatility and innovation abound in the KZ Escape line of Travel Trailers. Starting with the revolutionary Escape Hatch. These flexible RV's offer a large rear door that allows you easy access to store anything from lawn chairs to kayaks and everything in-between. Plus, a roll down screen wall gives you the freedom to enjoy easy Open Air Camping anytime. A full line of Escape Hybrid and Slide out Travel Trailers gives you the freedom to enjoy your adventure whether you are heading across the country or down the road.
« Back to Our Manufacturers
---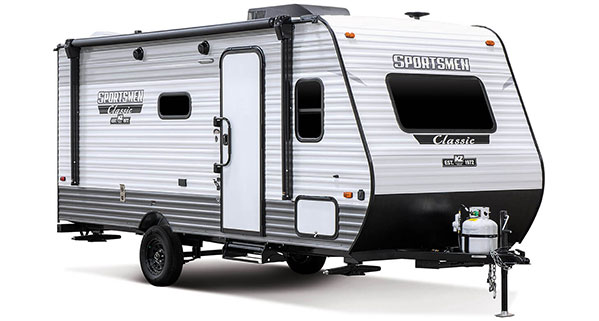 KZ Sportsmen Classic Travel Trailers
Whether it's a simple and light weight travel trailer, a compact hybrid that will fit the entire family, or a toy hauler that will store everything you need for your greatest adventure yet; the Sportsmen Classic line of KZ Travel Trailers has what you need. These customer favourites are loaded with standard features and offer everything from Light Weight models weighing less than 2,000 pounds, bunk and hybrid floorplans that sleep 6 or more and compact toy haulers that make exciting adventures a breeze. Whatever your needs, there's a classic for everyone.
« Back to Our Manufacturers
---

TOP