About Northern Lite
Proud to be making high quality fiberglass truck campers and trailers, which are the lightest truck campers in North America since 1989.
Innovative Craftsmanship
Northern Lite is a family owned and operated RV builder established in 1989 in Kelowna, British Columbia, and has been named the only 5-Star rated slide in truck camper in North America for over 15 years. Over that time the company has become known for their high quality workmanship and high end fit and finishes. Backed by an industry leading 6 year warranty, the fiberglass campers are lightweight and built in two complete halves which eliminates the seams often found on conventional built units. The true 4 seasons truck campers are structurally laminated and aerodynamically crafted, to provide maximum strength and insulation properties. Available in both short and long bed designs, there's a Northern Lite that is sure to fit your lifestyle needs.
---
Special Edition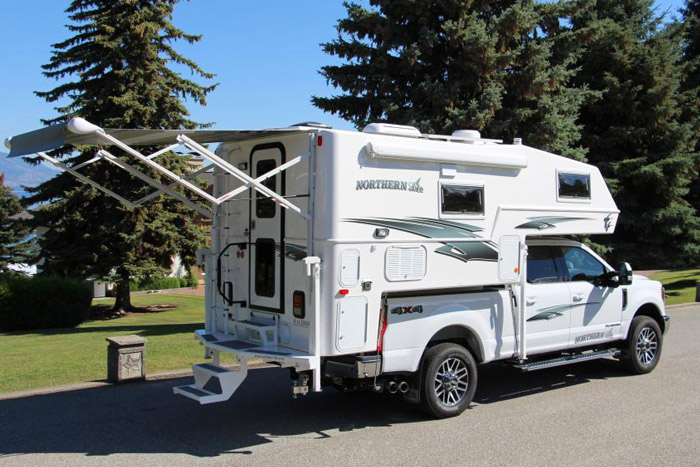 Northern Lite Special Edition Series Campers
The Northern Lite Special Edition camper series offers high quality construction and design in one of the highest rated truck campers in the industry. Available in Wet and Dry bath models, as well as short and long bed designs, your off road adventures will be more enjoyable than ever. The wet bath offers an all in one bathroom, while the dry bath offers a separate shower, you can also choose from a face to face or U-shaped dinette. The units offer an impressive list of standard features, like thermal pane windows and a 100 Watt Solar Panel, as well as quality construction materials such as solid plywood cabinets with solid hardwoods and paneling (No Press Board!) and block foam insulation. Step up to quality, style and comfort with the Northern Lite Special Edition truck camper.
« Back to Our Manufacturers
---
Limited Edition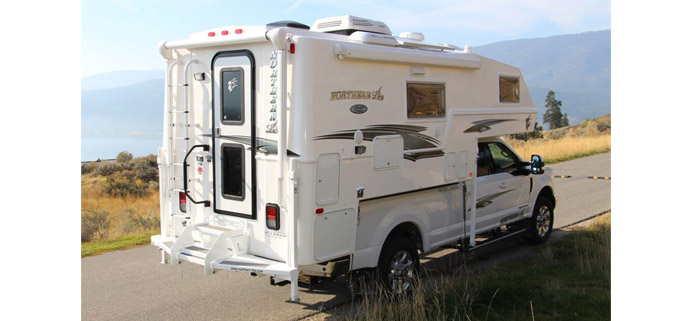 Northern Lite Limited Edition Series Campers
The Northern Lite Limited Edition line-up offers everything you love about the Special Edition series with an upgraded package that is sure to delight even the most seasoned camping enthusiast. Quality construction, long and short bed designs, wet or dry bath models and the choice of a face to face or U-shaped dinette are incorporated with an upgraded list of standard features that are sure to elevate your camping adventures. Enjoy leatherette seating fabric, dual 100 watt solar panels, a solid sapele table, new range hood and raised chrome graphics that raise these units to the next level of comfort and class. Create memories that will last a lifetime in the stylish, quality built and well equipped Northern Lite Limited Edition truck camper.
« Back to Our Manufacturers
---
Sportsman Series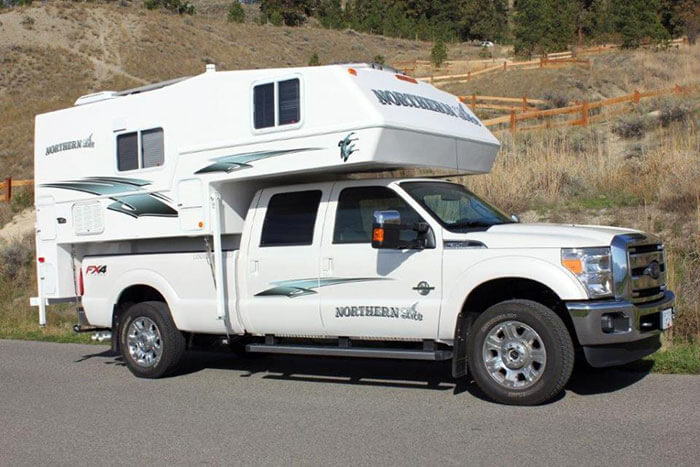 Northern Lite Sportsman Series Truck Campers
Simple and straightforward, The Northern Lite Sportsman is the perfect travel companion for those looking for award winning quality construction without the extra bells and whistles. Available in long box with wet bath or short box with both wet and dry bath options, these truck campers are built with a two piece moulded fiberglass shell design, making them lightweight and easily towable with ¾ ton and larger short box pickup trucks. Fully insulated, with standard dual pane windows have helped make Northern Lite truck campers the top selling four season slide-in truck campers in North America. Come experience the difference in North America's only 5-Star rated camper, the Northern Lite Sportsman
« Back to Our Manufacturers
---

TOP