About Roadtrek
For over 20 years, Roadtrek has designed and created quality Class B motorhomes. Founder Jac Hanemaayer gained an interest in the RV world while developing his model while working with Home and Park Vehicles Limited in 1974. He enjoyed combining aspects of large motorhomes with the more compact and drivable van. In 1980, Hanemaayer purchased the company, and Roadtrek got its start. Roadtrek has successfully designed and developed functional Class B motorhomes and offers a complete line of Class B coaches built on Mercedes and Ram ProMaster chassis to suit your lifestyle.
---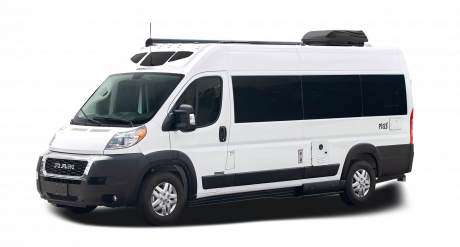 Roadtrek Play Class B Motorhomes
Discover the perfect entry-level Class B coach. The Roadtrek Play has been designed to be practical, reliable, and most of all, it will make it easy to get out and play! Built on a 3500 Ram ProMaster chassis, the Play offers many convenient features for when you get to your destination. The open concept floorplan and centre aisle boast tons of storage for all your gear. There is also an optional folding king mattress, onboard washroom, and kitchen area with a slide-out pantry and large pot drawer.
« Back to Our Manufacturers
---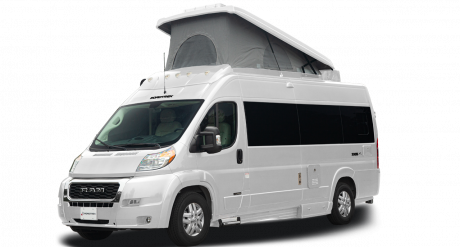 Roadtrek Zion Slumber Class B Motorhome
The Roadtrek Zion Slumber was designed for families or those who want a defined sleeping area. This motorhome is built on a Ram ProMaster chassis. The pop-top was intended to rest on the roof seamlessly, and the van boasts large windows for an overall streamlined look. The pop-top allows you to have a separate sleeping area or extra space for family or other guests. The floorplans are open concept, and the Zion Slumber is made to transport large items such as paddleboards and bikes. You will never have to choose what to leave behind!
« Back to Our Manufacturers
---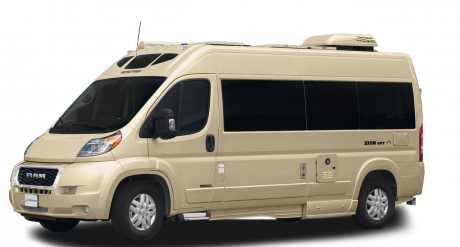 Roadtrek Zion SRT Class B Motorhome
Built on the Ram ProMaster chassis, the Zion SRT may be small, but it offers all the comforts of home. This coach is ideal for those seeking adventure but who don't want to get into a large motorhome. The Zion SRT boasts a full kitchen with ample storage for your cookware and groceries. At the rear, you will find a sofa bed, and with multiple night-time configurations, there is room for everyone. With exterior features like a power awning, power side steps, and power-folding mirrors, it will be easy to enjoy your time on the road and at any of the stops along the way.
« Back to Our Manufacturers
---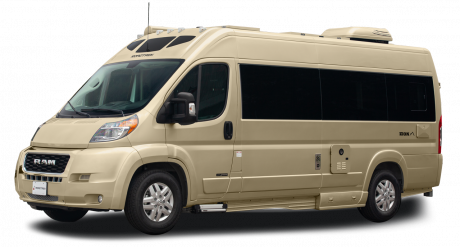 Roadtrek Zion Class B Motorhomes
When you can't decide whether to pack your bikes or your kayaks, the Roadtrek Zion has room for them both. Built on the stylish Ram ProMaster chassis, the Zion offers a bright, open concept design with space for all your gear. There are two rear power sofa configurations to choose from and room for a king-size bed. The large windows give the Zion a streamlined look and are perfect for scoping out your next paddle spot.
« Back to Our Manufacturers
---

Roadtrek Chase Class B Motorhomes
Built on the Ram ProMaster chassis, the Roadtrek Chase offers enhanced comfort and convenience features with elements from Roadtreks most popular models. The Chase features under-bed storage, a full kitchen, 24-inch Smart TV, and a fully enclosed bathroom. With a heavy-duty magnetic bug screen for the rear and passenger door, you and your pets can quickly move from indoors to outdoors and enjoy your destination.
« Back to Our Manufacturers
---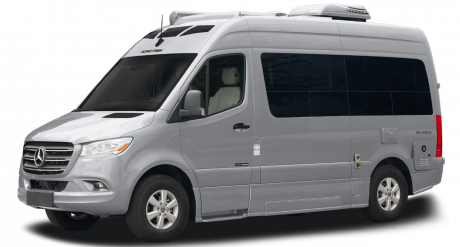 Roadtrek SS Agile Class B Motorhomes
The Roadtrek SS Agile is a more prominent coach offering all the conveniences of a motorhome. Built on a Mercedes Sprinter chassis, this coach utilizes interior space, offers loads of safety features, excellent fuel economy, and sleek exterior styling that's sure to turn heads. Although the chassis is short, the bright, open-concept interior features large frameless windows that make the space feel roomy. The galley is open from the front to the rear and offers a full kitchen, spacious marine bathroom, and a rear power sofa that can convert into a king or twin bed. With a few interior style options to choose from, you can make this coach your home away from home.
« Back to Our Manufacturers
---

TOP